Anna Petrovska
Holistic Approach
"To understand the immeasurable,
The mind must be extraordinarily
Quiet, Still."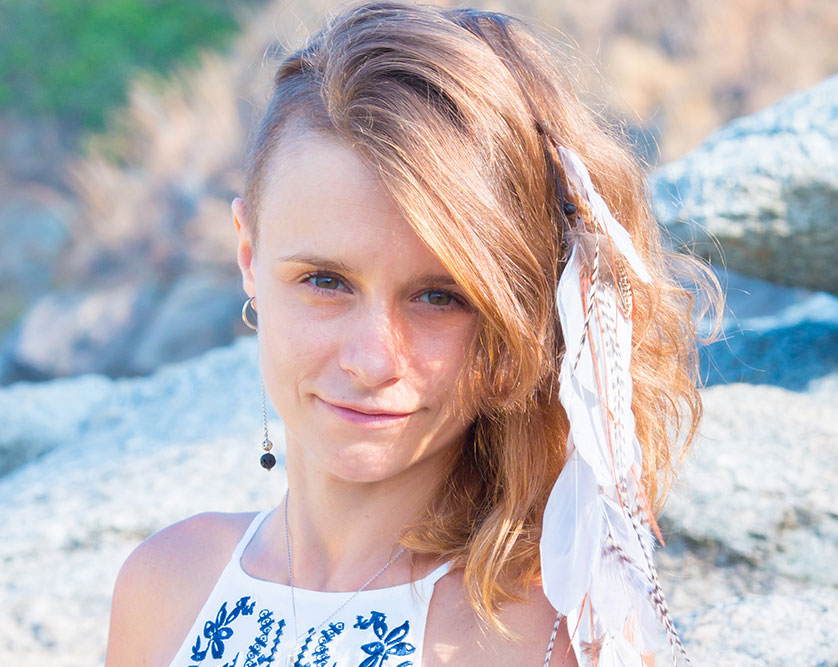 Hey There, I'm Anna
I'm here to guide you to connect with your soul, feel more, breathe deeply, move freely, love yourself and create a life of abundance. For the last 10 years, I have been developing my knowledge of transcendental meditation, movement therapy, breathing and emotional freedom techniques to help people awake and connect with their own transformational power. This is a path I have been living for over a decade while training in Ukraine, India, and Thailand.
I am a qualified Kundalini Yoga teacher, E-motional freedom and Mindfulness coach, Somatic body-oriented therapist, Biodynamic Breathwork facilitator, TAO Energy practitioner and Reiki master. I work through the concept that the body and mind are one, and should not be treated independently of one another.
I work mainly through three gateways to enter expanded consciousness: energy, movement and breath. My offerings allow you to witness yourself more fully and lovingly surrender to your authenticity trough radical self-acceptance.
The compassion and care are natural to my essence and help me to create a safe and sacred space for your inner strengthening, self-awareness and appreciation of the beauty of your true Self. You will feel motivated, creative and supported in your journey to self-freedom and you will celebrate the gift of Life with Joy.
For the last 10 years I have developed knowledge in the holistic life style, body-oriented movement therapy, yoga and meditation.
I have professional experience of teaching and leading kundalini yoga, biodynamic breathwork for trauma release, dynamic movement meditations, somatic body oriented emotional release therapy and emotional freedom techniques.
I have strong sense of justice, compassion, care, love and support and from here I create safe and sacred space for others. I am highly intuitive and connect with each client in a trusting way, that helps them fully connect with radical self-acceptance.
I specialize in group and private yoga classes, traditional mindfulness meditations and embodiment movement meditations, somatic bodywork and breathwork. I leading classes in English, Ukrainian and Russian.