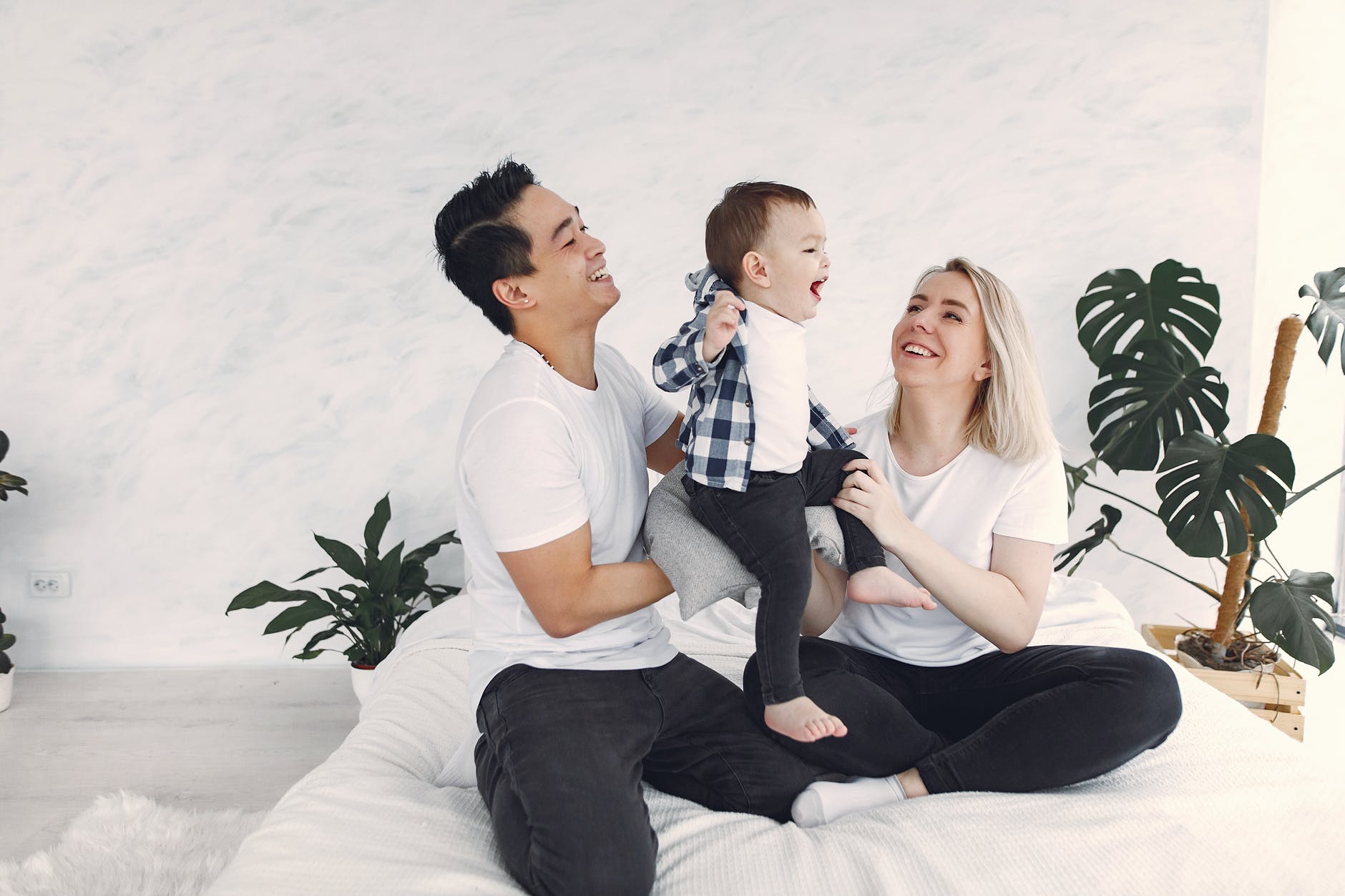 Guidelines for parents during COVID-19
---
COVID-19 has made children depressed, all over the world, by physical distance, quarantine, and national school closures,
parents are also feeling anxious because they don't know how to handle the situation.
Some kids may feel more alone, more nervous, bored, and less optimistic.
As well, their everyday lives were disrupted by a coronavirus.
Parents are also experiencing frustration or difficulty in adjusting their children in healthy routines and managing their homes in a pandemic situation.
Problems: Both parents and kids are facing during COVID-19
Here are some examples of behavioral issues that parents have reported about their children.
Difficulty to build a healthy routine
However, families are together at home, and work or school routines are upended.
David told that his 5 years old son, Mason has experienced a significant loss and a boring routine because he is unable to go to school or participate in activities outside the home.
He found trouble creating a visual daily schedule that he could follow throughout the day.
David is very worried. He finds it difficult to adjust a new routine to get his son busy.
Risk of online child sexual exploitation
The COVID-19 crisis also raises the risk of online sexual abuse of children.
Here is the story of a mother, reported increased online activity in her daughter.
Kate is very upset about her 11 years old daughter "Evenly".
She is spending more time online because of school shutdowns and feeling anxious or lonely because of isolation and confinement.
Kate is concerned because it is making her daughter more susceptible to online sexual fraud and cybercriminals.
Feelings of stress 
Children are feeling anxiety and stress due to the existing situation of COVID-19.
Laura reported that her 10 years old daughter "Ella" has taken too much stress on the current pandemic situation.
Changes in routines and people around her have made her worried or anxious.
She remains depressed every time and repeatedly asks her mother when we're going to get rid of this situation.
It is causing a lot of behavioral issues in Ella.
Such as: Increased crying, Trouble being comforted, Sleep problems, Bad dreams, Temper tantrums, and Clingy behavior.
Delay in bedtime
Many children are feeling relief that they have more flexibility about their bedtimes and wake times now.
Eleanor's 8 years old daughter "Lily" refuses to go to bed because she doesn't have to get up very early for school.
Eleanor is frustrated because of her daughter's late bedtimes and wake times.
She's having trouble creating a schedule to make sure her daughter is getting enough sleep.
Guidelines for parents in dealing with problems
There are specific guidelines for parents.
It will help them to interact with their kids creatively in this time of quarantine.
Implement these guidelines which we are going to discuss with you.
It will be beneficial for yourself and your children.
Trying to build up one-on-one time with each child
One-on-one time is entertaining.
It will realize you, kids, that they are very important for parents. 
Set time separately for all children, to spend with them.
You should ask your child what he or she likes to do because choosing develops confidence in them.
There are different ideas you can do with toddlers such as: imitate the facial expression of your child and sing a song with them.
Read a story, or share old pictures with them.
As well as you can create drawings with them and help with homework.
In the same way, you can organize activities with your teenager such as a conversation about their favorite topic.
You can cook a meal, and exercise together.
Keeping positive in a troubling situation
Children considerably do what we say to do. Give them productive guidelines.
They need to be encouraged when they do something good.
It will develop confidence in them. 
Use positive words– like "Please put your shoes off outside"(rather than "Don't make a mess").
Yelling or screaming tends to make you and them upset and distressed. 
You should call your children with their names to acquire their attention.
Speak in a gentle voice. 
Make sure that, your child is in contact with peers.
Permit them to communicate with friends via social media and other safe ways to distance themselves.
Provide structure and stability for a child's day
 Everyday routines of home, education, and work have taken away by coronavirus.
You need to create a useful constructive routine.
Create the routine in which your child can do structured tasks such as doing school homework daily and exercise.
It will make your child feel stress-free and behave better.
You should explain to kids to have safe distances from others. Try to have fun with hand wash and hygiene.
You should be a role model for your kids.
If you try to retain yourself safe distances, and respectfully treat others, your child will learn that behaviors from you.
Managing with bad behavior in positive as well as healthy manners
As you know, kids are naughty.
They can make you crazy when they are held at home.
Mention your child's negative behavior timely.
You can distract your child's attention with something stimulating or amusing: "Come, let's play the game.
The most important thing, respond to children more calmly.
The use of consequences teaches your child accountability for their behaviors and actions.
It is influential than shouting or striking.
Give easy jobs to your kids and teens to realize them that they have the ability and talent of doing that.
Don't forget to Praise for good behavior. It certainly decreases bad behavior.
Stay calm and manage stress
We all know it is a painful time.
Don't lose hope you're not alone. Take care of yourself.
Discuss with someone about your feelings.
Avert social media makes you more depressed.
Feel relax and listen to your kid when they are telling their thoughts and feelings.
It will give a sense of comfort. Your kids want encouragement from you.
Share thoughts and information about COVID-19 with children by being honest 
People have a lot of misconceptions about that disease.
Find out what your child thinks about that plague.
Allow your children to speak freely.
Ask what they already know about COVID-19. 
 Truthfully answer your child's questions. It is normal if you don't know the answers to their question.
You can say "I don't know, however, I am working on it. It is a chance to learn new things with kids.
Remind them that you care, and they can talk to you easily whenever they want.
Outlook
You can spend some positive or healthy time with your kids by implanting these ideas.
Quarantine is also an opportunity to bring your child close to you.
Don't lose hope, this pandemic time is going to go very soon.
Get an appointment today with one of our specialists that can help you live your best life.